GRAB AND GO Kylie Jenner suffers wardrobe malfunction and has near nip slip as she grabs her boob in new raunchy pics
But unlike other times, the grab may have been a genuine attempt to conceal to her nearly exposed breasts.Kylie shared the sexy shots of her backstage at the Coperni fashion show to her Instagram.
The 25-year-old had on what looked to be a leather jacket that was missing its middle.The fashion piece featured long leather arms, but merely a criss-cross of fabric over her breasts.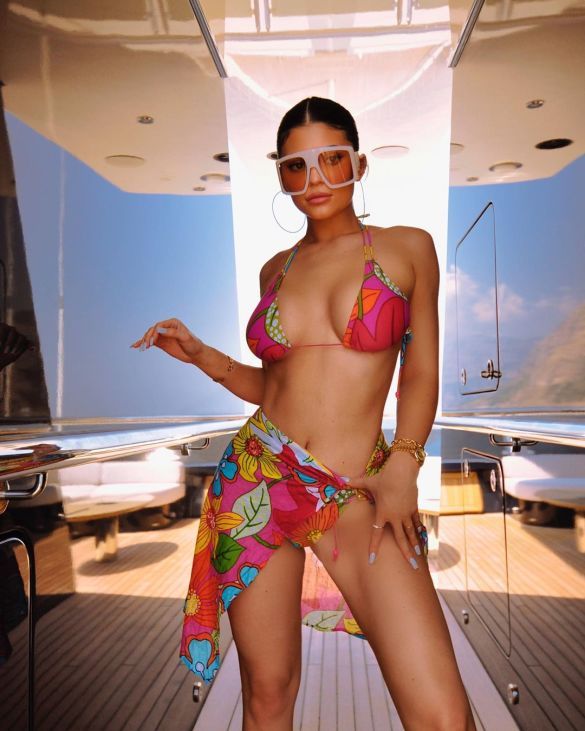 In one photo, the Kardashians star sucked in her stomach and held her hair back as she struggled to stay contained in the outfit.Her battle seemed to have been lost in the subsequent photo, which featured her holding her breast as it appeared to spill out of the tiny outfit.
The model looked seductively right into the camera, her long black hair covering one of her eyes.A wall of Kylie headshots cascaded behind her.